T-Matsuoka Medical Center: Japanese-standard healthcare right here in Vietnam
Vietnam Japan Medical Services JSC (VJM) has just opened T-Matsuoka Medical Center at 154 Nguyen Thai Hoc, Kim Ma, Ba Dinh, Hanoi.
T-Matsuoka Medical Center is invested and operated by Emergency Medical Service (EMS) – a leading prestigious medical corporation with a system of facilities spread throughout Japan.
Built on the successful medical model in Japan, T-Matsuoka Medical Center is the crystallization of the achievements that Emergency Medical Service (EMS) has achieved.
Towards a comprehensive healthcare ecosystem, the Center will provide customers with the following services: Ningen Dock Physical Examinations; Private Doctor Services; Selective Medical Examination; Second Opinions; Workplace Health Checks; Support With Examination & Treatment In Japan.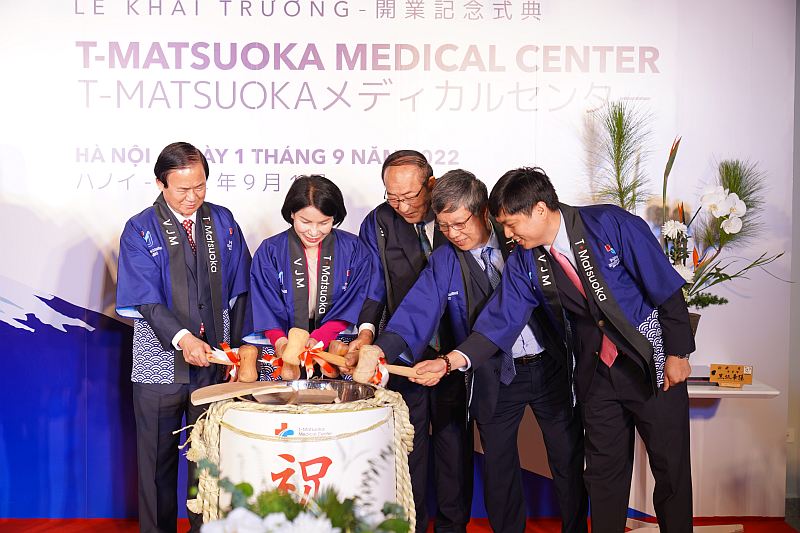 At the event, a team of medical experts and doctors introduced cancer screening services with outstanding features only available at T-Matsuoka Medical Center, implemented a standard examination and screening process. Japanese standards to help patients detect cancer early and provide timely treatment, thereby helping to reduce the risk of complications," said Doctor Matsuoka Yoshinori.
When customers have a need for a second opinion from Japanese medical experts, the results of the examination will be sent directly to Japan for consultation. , and discuss directly with the team of doctors in Vietnam to come to a conclusion.
Coming to T-Matsuoka Medical Center, customers are not only assured of the professional quality of the medical team but also satisfied with the service according to the famous Omotenashi philosophy in the land of the rising sun.
The application of Synapse 3D software provides comprehensive and detailed color images of organs in the body in 3D format to help doctors observe the lesions accurately.
Artificial intelligence in the software is also capable of recognizing the smallest anomalies that are easily overlooked by readers, thereby limiting errors in diagnosis and increasing the ability to detect diseases early for effective treatment.
The facility has also invested in a PACS system that can send live images in real time with the highest image quality, assuring the effectiveness of the doctor's second opinion. a medical group from Japan. As a result, in unique circumstances, doctors are able to order the proper scans regardless of distance.